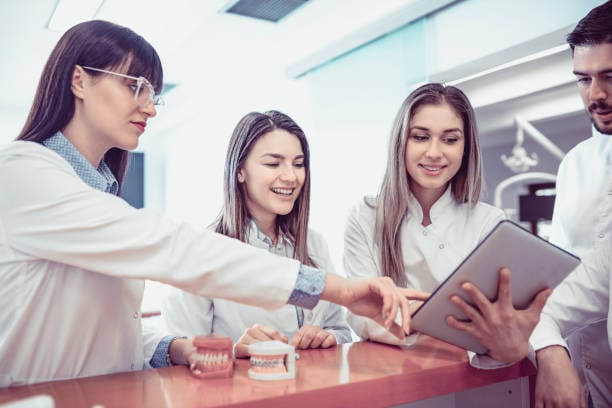 During dental practice transitions, the concern that current staff will not stay with a new doctor is unnecessary in most practice transitions. Why?  Because the staff has more to gain by staying than by leaving.
When a new doctor buys an existing practice, the staff has two options:
Stay if the new doctor wants to retain them
Look for a new position in another dental office
If the current staff remains after the dental practice transition, they bring value because they:
Know the patients
Know the other staff members and how they work
Understand the current office policies and procedures
Are familiar with the equipment in the office
Additionally, they should:
Maintain their current salaries and benefits
Retain their seniority
Therefore, staff are an asset to the new doctor.  For those that do stay with the current practice, they must adjust to the new doctor's personality and work style. Of course, it will take time for everyone to acclimate to the change.
Why not look for a new position in another dental office?  There are many variables in play as to why staff would not leave:
Salary and benefits
Loss of seniority
Having to become acquainted with and learn how to work with a new staff
Learning new office policies and procedures
Learning how to use new equipment
Building relationships with new patients 
Retaining existing staff members is vital to most successful dental practice transitions.  There is a straightforward way for retaining good staff:
The seller needs to personally inform long-time, loyal employees of the pending change prior to announcing it to the entire staff.  Then a staff meeting can take place and the new doctor is introduced to the entire staff.  Accordingly, the dental practice buyer should assure the staff that their jobs, salaries, and benefits are secure and will not change and inform staff of new benefits or enhancements to existing plans. It is advisable for the buyer to not lower employees' salaries or benefits, which may cause a mass exodus of staff.  Buyers need to be cognizant that staff anxiety will be high due to the changes, but it will subside once they become acclimated to the new doctor.  Remember, successful staff retention during a dental practice transition is assured by being open, honest and reasonable.