---
"Knowledge is power!" – Sir Francis Bacon
Would you buy a house without checking out local school or crime rate statistics? Then why would you make your biggest investment without researching the Dental Demographics of the practice location you are considering? The number one reason why dental practice transitions fail is a lack of continuity and understanding of the staff and patient base. With our demographic reports you will have a much better understanding of whom your target market is and how you can relate to them.
We at Commonwealth Transitions are looking every day to bring more knowledge and value to all of Virginia's dental professions. Therefore, we are now offering Site Specific Dental Demographics Reports purchased online simply by clicking purchase below, filling out the short form, and completing payment.
Once the form is filled out completely and we have no questions you will receive your report within 12 business days in a digital and or hard copy form.
---
View Sample Reports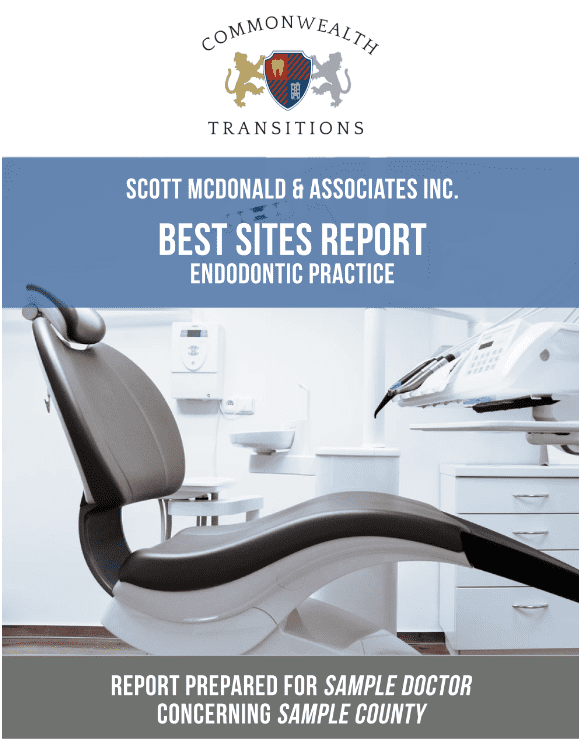 Download Sample Report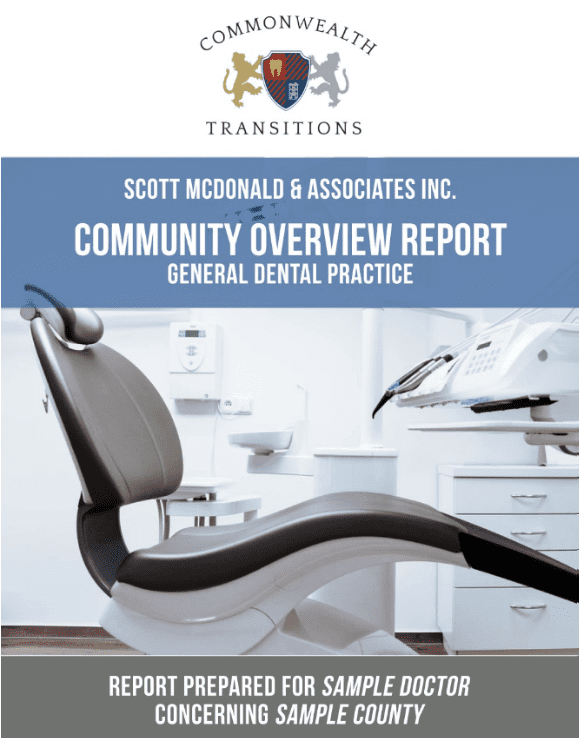 Download Sample Report
1.  If there is a problem with the order, one of our staff will call within 24 hours to review. If there is a question, we can resolve it at that time.
2.  Please note that we need to have the practice address (including Zip Code) along with a breakout of patients by Zip Code (if possible), samples of logos, web sites, and marketing materials used in the past.
3.  Between 7 and 10 business days, you will receive an E-mail with the Report attached. On the same day that the E-mail is sent, a hard copy will follow U.S. Post.
4.  Included in the cost of the Report is a 20-minute telephone consultation with the demographer who prepared the report. Times for the consultation session will be arranged via e-mail. Of course, you are not required to have the consultation. It is offered as a courtesy.