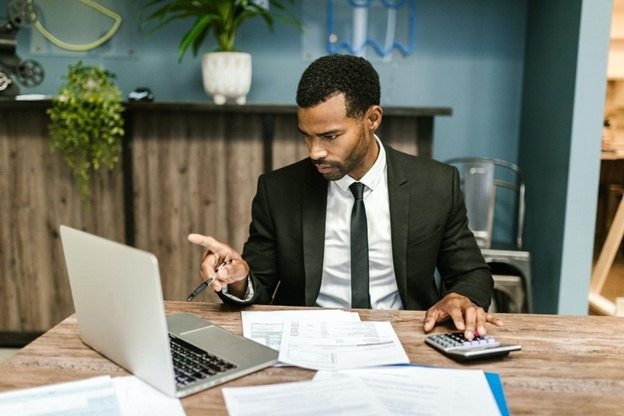 Maintaining good cash flow within your small dental business can be tough if you don't have a plan for staying on top of your inventory, your expenses, and keeping paperwork neat. That's why it's crucial to think about how you can make a few small changes to your daily routine that will ultimately make a big difference for your finances, such as ensuring that customers have multiple ways to pay their invoices or hiring an accountant to keep track of the numbers. Use this brief guide from Commonwealth Transitions to assist with your financial planning in the coming weeks.
Manage your inventory wisely
There are so many details that go into managing inventory, even for a small dental business, and it's important to understand them all in order to stay ahead of the game. Stay up-to-date about the supply chain for your stock so you'll be prepared if a major issue occurs, says Forbes.
Stay on top of the numbers where your supplies are concerned and clear out old inventory by having a sale, or look for ways to refresh some items; ensure that you don't tie up thousands of dollars into a large amount of product by setting a select number of items to keep in stock. Finally, consider using a payment system that's tied into your inventory so that every item sold is accounted for, and take time each month to do an item count.
Simplify your finances
Just as important as managing your inventory, making sure your finances are in good shape is a task that should be tended to daily. This may be a simple process if you're just starting your business but can be trickier as your business grows. Using a quality payment system is key, as is utilizing the services of an accountant who can help you stay on top of expenses. This guide to how to set up a new company can be helpful, as well.
Don't sell yourself short
Keeping up with your finances involves several factors. When it comes to making sure your income is where you'd like it to be, it's important to ask yourself if you're selling your business short. Are your prices in good shape? Take a look at your competitors to get an idea of their average costs—especially before launching a new product—and don't forget to factor in things like the rising cost of supplies or whether you've had to add staff in order to keep up with demand.
While you don't want to raise prices so high that your competitors can undercut you, it's also important to make sure customers can see the value of your products. Don't be afraid to ask for more where your hard work is concerned.
Give customers multiple ways to pay
Whether you decide to raise prices or not, it's a good idea to give your customers multiple ways to pay in-store and online. Look for a payment system that allows for several options, including various credit cards and money transfer services, without charging your business a large fee. Where invoices are concerned, offer payment reminders well before the due date and make paying as simple as possible. You can also offer incentives to encourage early payments, such as a small discount on their next purchase.
Maintaining a good cash flow for your small dental business requires some planning since you need to be on top of several tasks at once in order to make it work. With some help, however, you can ensure that your business is financially sound throughout the year and beyond.
Commonwealth Transitions is a Concierge Services firm for dentists specializing in Dental Practice Brokerage, Locum Tenens & Advisory. Call 800.208.3464.