Is it foolish or savvy to buy now? A guide to buying a dental practice in the post-covid shutdown.
Missed our live webinar?
play back the recording here
a special gift from us: click below to schedule your complimentary 30 minute advising session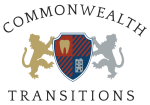 Who We Are
Meet our team and learn more about what we do in the videos below.
WILLIAM F SCHULZ JR
OWNER & FOUNDER
CHRIS HARMAN
DIRECTOR OF OPERATIONS
Work With Us
Please contact us to schedule an appointment to meet and discuss your Dental Transition needs.