the essentials of successful dental practices
welcome to our free video FAQ series
No matter how long you've been in the industry, there is always more to learn.
That's why you're here – because you're striving to always improve and increase your knowledge of the industry. In this video series, we will go over many of the ins and outs of running a practice smoothly, preparing well for retirement (hint: start now), and more. Get started by watching the videos below.
PART ONE
PREPARE NOW, SELL LATER
PART TWO
TOP THREE COMMON MISTAKES DENTISTS MAKE WHEN SELLING A PRACTICE
PART THREE
THE ESSENTIALS OF BUYING A DENTAL PRACTICE
PART FOUR
ADVICE FROM A RETIRED PROSTHODONTIST 
a special gift from us: click below to schedule your complimentary 15 minute advising session with our operations director chris harman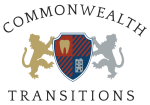 Who We Are
Meet our team and learn more about what we do in the videos below.
WHAT'S NEXT FOR US
THE FIRST TEMPORARY DENTAL STAFF PLACEMENT SERVICE IN THE STATE OF VIRGINIA
BUSINESS ADVISING
PROPERLY STRUCTURING YOUR MULTI-PRACTICE COULD MAKE OR BREAK YOUR BUSINESS
WILLIAM F SCHULZ JR
OWNER & FOUNDER
CHRIS HARMAN
DIRECTOR OF OPERATIONS
Work With Us
Please contact us to schedule an appointment to meet and discuss your Dental Transition needs.